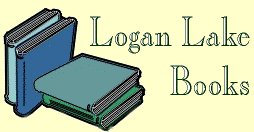 Welcome to the online home of Logan Lake Video and Books, Merritt Movie Experts, The Sweet Spot in Merritt Movie Experts and The Betta Book Shoppe. Enjoy browsing our inventory of thousands of used, hard to find, and out of print books and over 2000 DVD and Blu-Ray movie titles. We also have
listed
VHS and various formats of games. You never know what we've added, until you take the time to look.

Sunday - Noon to 8:00 pm
Monday - Noon to 7:00pm
Tuesday to Thursday - 11:00 am to 8:00 pm
Friday and Saturday - 11:00 am to 8:30 pm
Holiday Hours as Posted
Logan Lake Video and Books
The logonbooks came from the few thousand books we have shelved in every "extra" area of the store. Too many folks miss the books when they are zoning in on the movies but we do have both. Sometimes is easier to search here than working through the shelves. Just go to to title search or categories to start searching. Most of our Previously Viewed movies are searchable here too. With more items added at least weekly, it can be hard to keep up.
Just want to know what's new to rent in store? Check out the New Release page. Looking for the most popular titles? We post our top 10 New Release Rentals for the week on the Logan Lake Video page.
You can follow what is going on with
Logan Lake Video and Books
by liking them on face book.
If you want to shop online and pick up / pay in store please e-mail us your order at info@logonbooks.com
or call us at 250-523-9874
.
We'll get it all ready for you.

Bratz, Passion 4 Fashion Diamondz
Fassett, Mucci
7.95 CDN
Add to your shopping cart


Justin And The Knights Of Valor
Sicilia, Manuel
7.95 CDN
Add to your shopping cart


Franklin And The Snow Dragon
Treehouse
7.95 CDN
Add to your shopping cart


The Way, Way Back
Faxon, Nat and jim Rash
7.95 CDN
Add to your shopping cart


Kingdom Of Heaven
Scott, Ridley
8.95 CDN
Add to your shopping cart


J. Edgar
Eastwood, Clint
7.95 CDN
Add to your shopping cart


12 Rounds Extreme Cut
Harlin, Renny
7.95 CDN
Add to your shopping cart


Gravy
Roday, James
8.95 CDN
Add to your shopping cart


The Blade Of Don Juan
Sanchez, Tom
7.95 CDN
Add to your shopping cart


Angel Of Death
Rose, Wayne
7.95 CDN
Add to your shopping cart


Me, You And Five Bucks
Zevallos, Jaime
10.95 CDN
Add to your shopping cart


Chocolate City
Lamarre, Jean-Claude
7.95 CDN
Add to your shopping cart


Ashby
McNamara, Tony
7.95 CDN
Add to your shopping cart


Magic Mike XXL
Jacobs, Gregory
7.95 CDN
Add to your shopping cart


Popovich And the Voice of the Fabled American West
Thompson, Jerry and Mike
10.95 CDN
Add to your shopping cart


The Dragon Pearl
Andreacchio, Mario
8.95 CDN
Add to your shopping cart